Discover in this article how to obtain the electrical certificate in Marbella. A fundamental requirement to reform an electrical installation with all the guarantees.
The electrical certificate is a mandatory document for the electrical installations of all types of buildings.
Whether you are going to change the electrical power of your home or premises, or if you are going to register a new electricity contract, it is very possible that the electricity company will request this document.
Therefore, if you are reforming your home or premises, you should consider doing the electrical installation correctly and obtain this certificate. As we have said, in the future the electricity company may request it, but also a possible buyer of the property.
It is very common to make reforms in homes and premises where the electrical installation is expanded or modified. In many cases, the buildings are old and the owners think they will save money by patching up. But the reality is that, in the long term, it is much more profitable to carry out a comprehensive reform of the electrical installation and obtain the Electrical Installation Certificate (CIE).
¿What is the Electric certificate?
The Electrical bulletin or Electrical Installation Certificate (CIE) is a document that certifies that an electrical installation has been created in accordance with current regulations and complies with all requirements and safety measures.
First of all, it guarantees that the electrical installation is safe and does not represent any danger.
Second, it is an essential requirement in order to sell the property and make arrangements with the electricity companies.
The Electrical Installation Certificate (CIE) does not expire, but you are obliged to review it if 20 years or more have passed since it was issued.
In summary, the Electrical Installation Certificate (CIE) is the document that certifies that the electrical installation of your property is in good condition and complies with current regulations.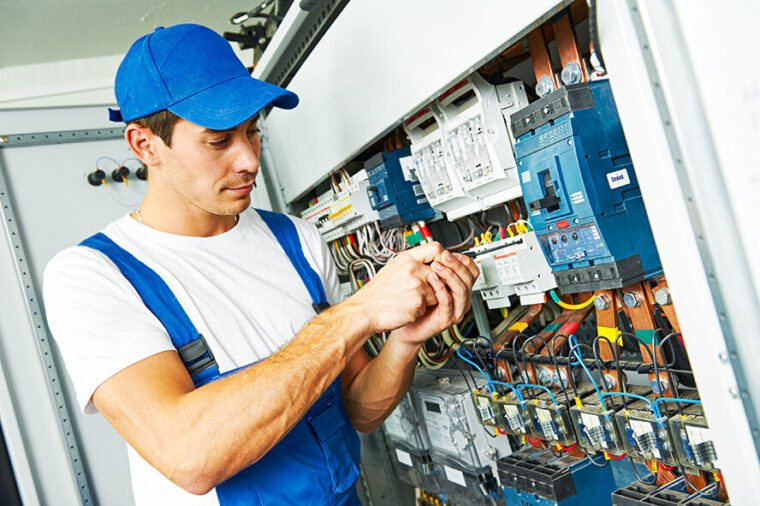 ¿How to obtain the Electric certificate in Marbella?
The Electrical certificate in Marbella, as in all of Spain, must be issued and signed by an authorized electrician.
The most common situations in which you may need to obtain a Certified Electrical Bare:
1. Registration of a new electrical installation: In this case, the electrician who performs the installation will certify it, guarantee that it is safe and that it adapts to current regulations.
2. Review electrical installations older than 20 years: As we discussed above, it is very likely that your electrical company will request the Certificate of Electrical Installation (CIE) if your installation is more than 20 years old and you want to change the power or make a new contract.
In this case, a new Electrical Installation Certificate (CIE) must be issued to certify your installation. If there are no problems with the installation, it is a quick procedure, which does not usually take the electrician more than 1 hour.
In both cases, the Electrical certificate or Electrical Installation Certificate (CIE) must be registered with the competent authority, which in normal situations will not take more than 1 week.
REQUEST A BUDGET TO OBTAIN THE ELECTRIC CERTIFICATE IN MARBELLA