Reform in Puerto Banus.
Permit to execute works of the marina.
At this point we are going to talk about the reforms inside the marina.
To begin with, it is necessary to contextualize a bit the fact of having a property within the Puerto Banús marina. The community that manages the port has a series of regulations that must be complied with in order to obtain the community building permit. To do this, they must send the building permit or responsible declaration obtained at the town hall, they must provide a project/report explaining all the reform that is going to be carried out and, above all, they must provide 3,000 euros as a deposit. If the rules are not followed, the marina community can apply measures to not return or only return part of the deposit.
The community will give you the rules in writing and a calendar where they express the days allowed to do works. In summer you can't, neither can Navoidad etc…
Access to the Puerto Banús marina to unload and load material for a reform:
The entry of vans or trucks through the port is only allowed from 8 to 9 and must have a permit by mail from the administration of Puerto Banús.
Puerto Banús, the reforms with more style.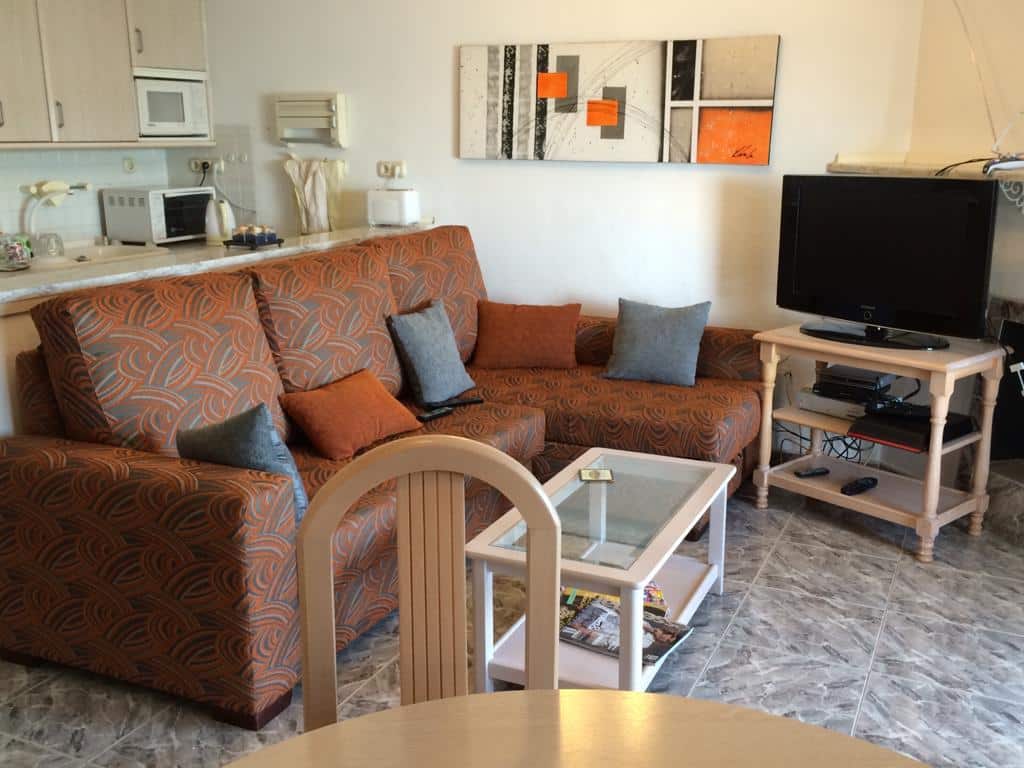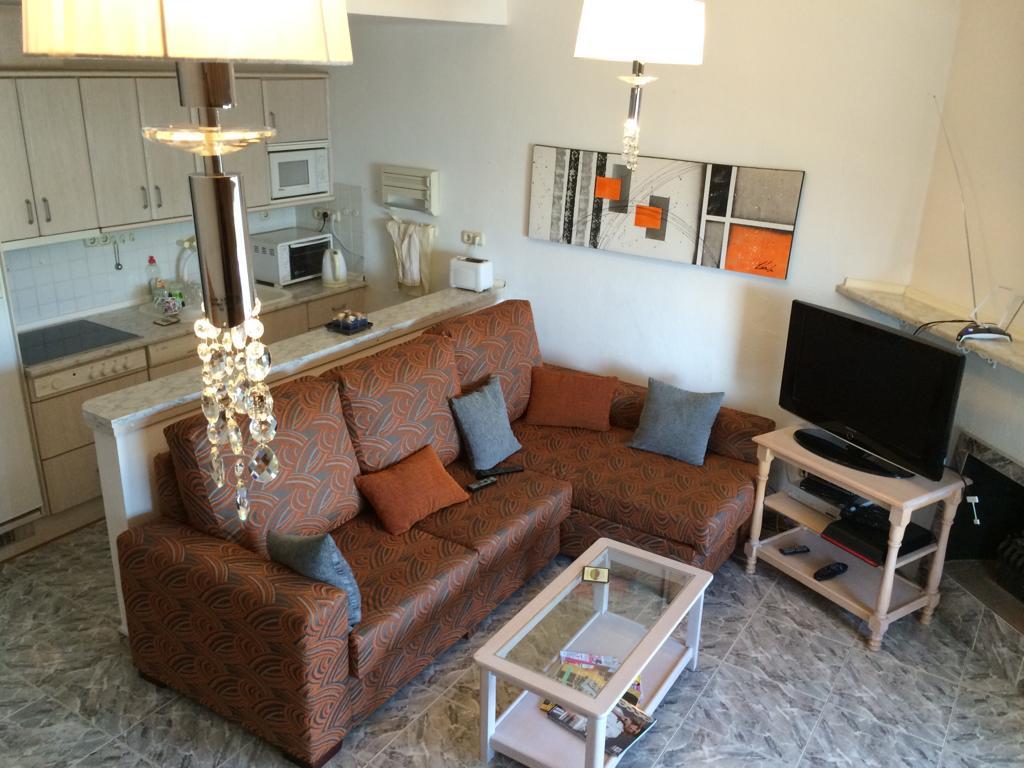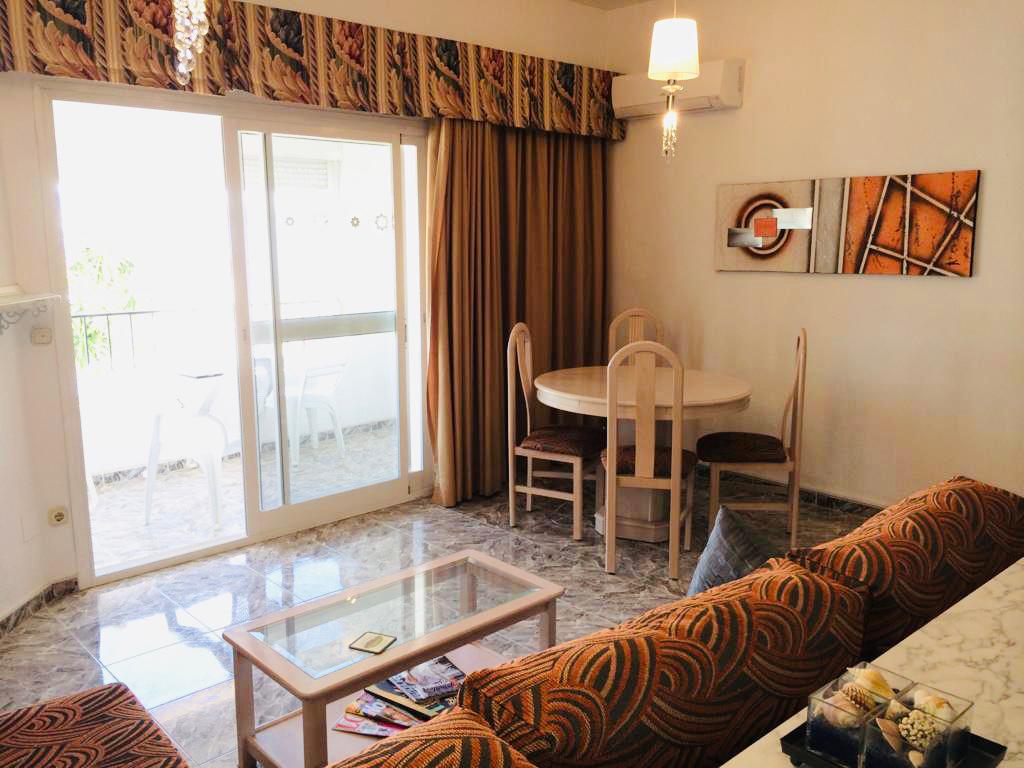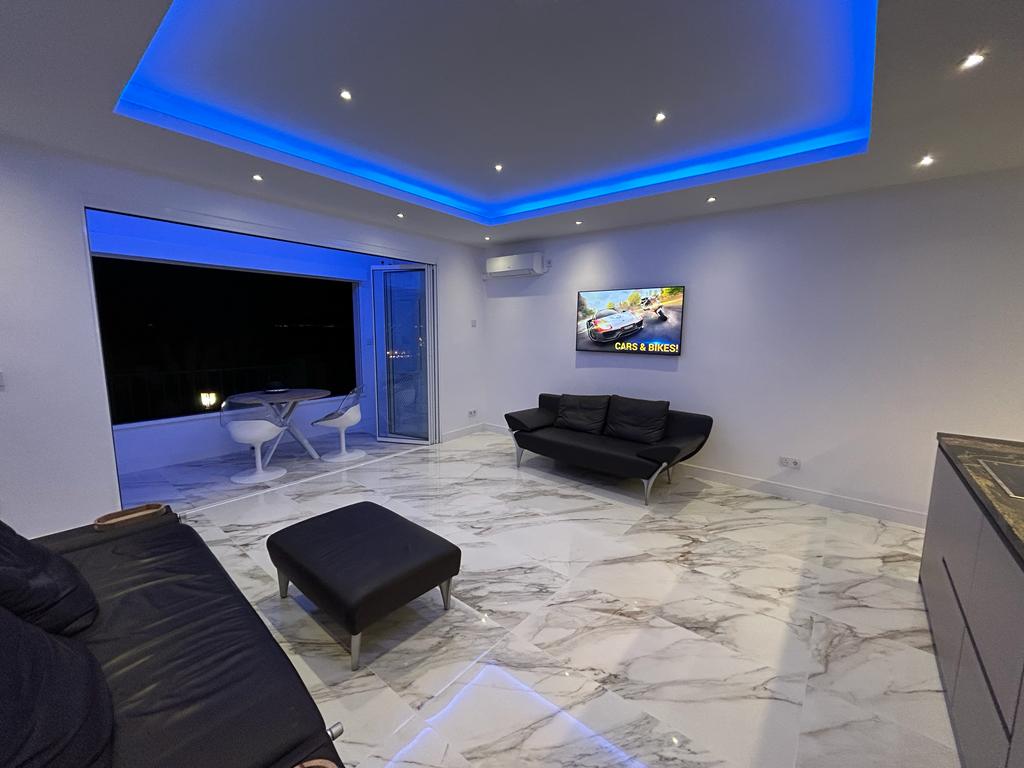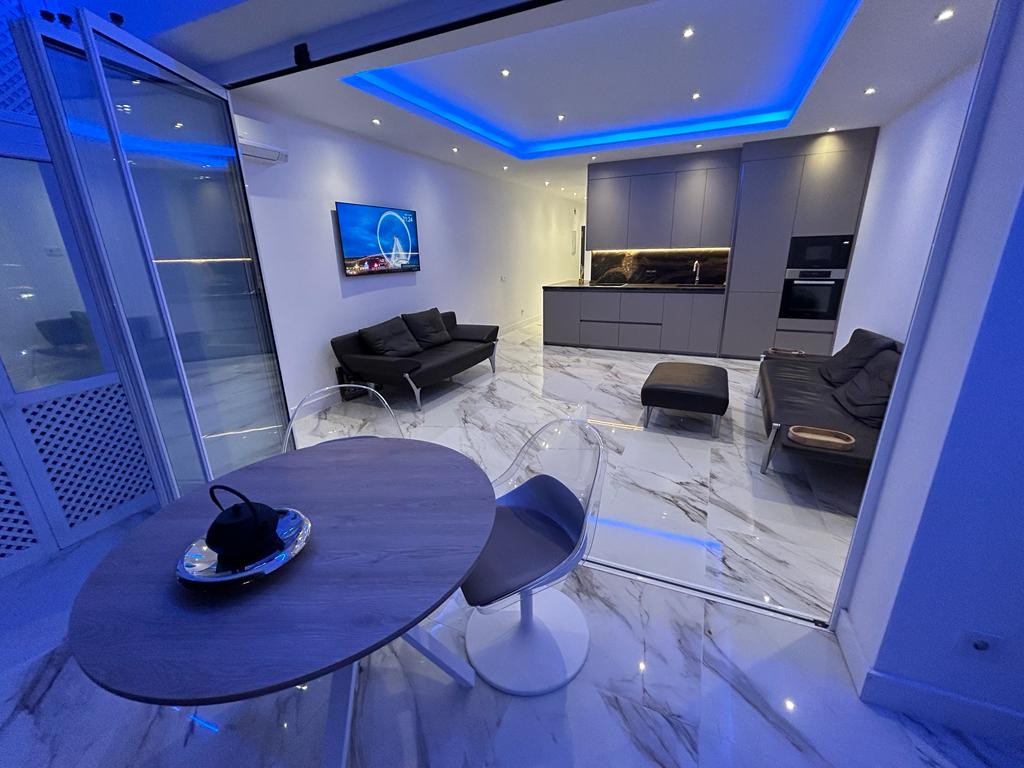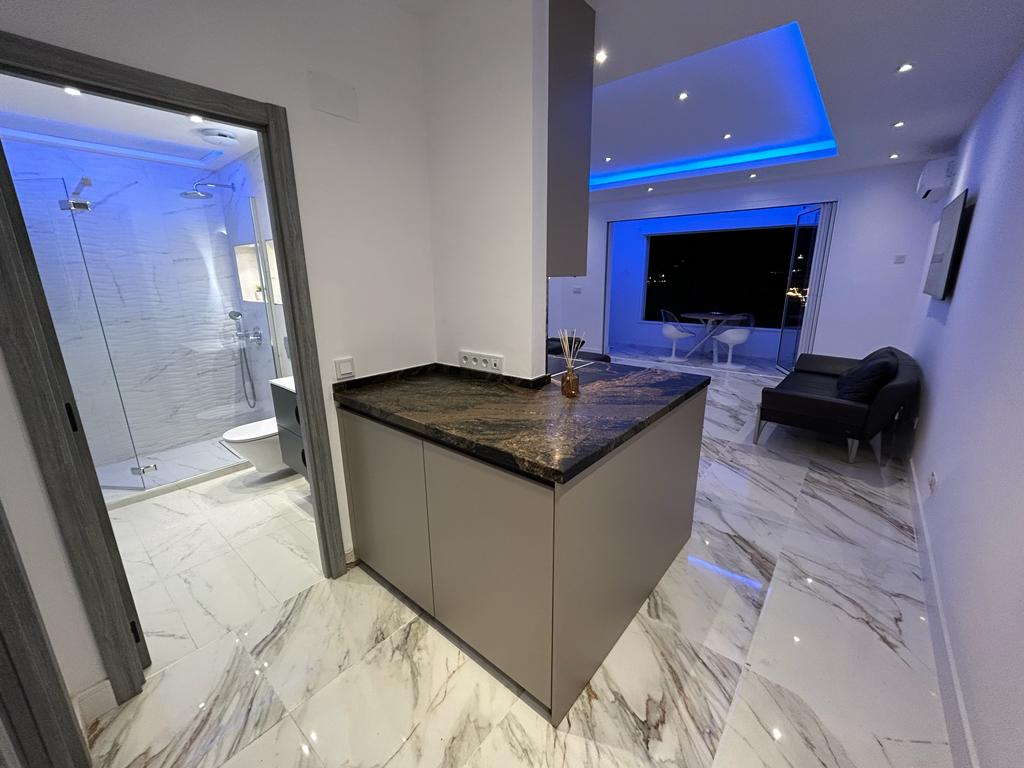 Bathroom reforms in Puerto Banus.
As you can see in the photo, we have carried out the comprehensive reform of a bathroom in Puerto Banús. The design is by the client, the tiles, niches, floor, etc… What is our design is the registration for the 100-liter thermos that is hidden in the ceiling of the shower. We take advantage of the registry to create a rectangle of RGB LEDs, with the possibility of changing color and intensity.
The niches also have LED lights but this time in fixed mode. All the Led lights installed in the bathroom are IP65, suitable for vapours.